It doesn't get more local than this: harvesting produce from your own backyard to serve alongside wines grown on that same estate. This is the story of the Round Pond culinary garden: four acres of land teeming with local fruits, veggies, and virtually every herb and spice under the sun. 
We have the privilege of building an ever-changing menu of seasonally-focused culinary dishes to pair with Round Pond wines. Today, we're taking a closer look at the Round Pond Estate culinary gardens— and the beautiful pairings that come from it.
It begins with the wine
Classically trained at the Culinary Institute of America at Greystone, Round Pond Estate Chef Fernando is the creative mind behind our inventive and wine-focused pairing program. His process?  "My role is to showcase what the property grows, from wine grapes to food," he says. "I take a step back and think about the garden and the wine, guided by what's coming into season and what's going out." As a result, when guests sit down to eat, they see what's in abundance in the garden.
A guide to the garden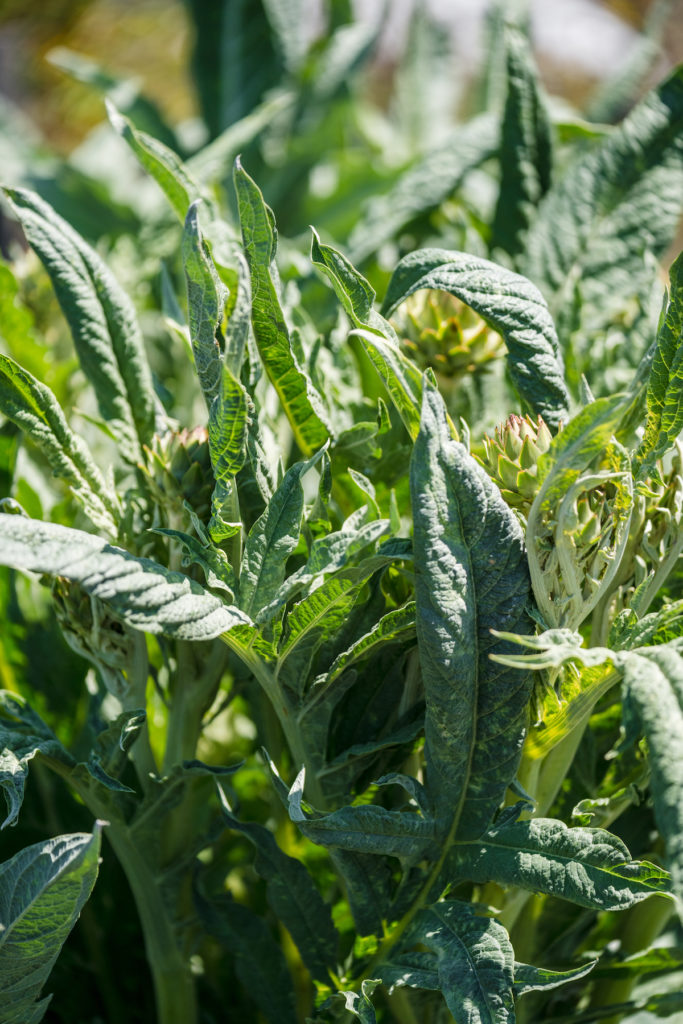 Between 75% to 85% of the ingredients used on the Round Pond menu come from the property: a bountiful herb selection, citrus (Meyer lemon, grapefruit, blood orange), to summer squash, eggplant, cherry tomatoes, fennel, carrots, string beans, zucchini, figs, pineapple guava, pomegranates, every berry under the sun, stone fruits, and an apple tree with multiple varieties grafted onto it. 
The art of pairing food to wine
When Chef Fernando and his team are developing a pairing for a particular wine, they start, of course, by tasting the wine. "I see which flavors jump out at me, then think about the different ways to pair wines," Chef Fernando describes. "Wines and foods can speak in tandem or they can be counteractive: an extremely acidic dish cutting through a lower-acid wine or vice-versa. Sometimes my goal is to enhance the wine, sometimes it's for the food dish to mirror the wine's flavors." He tastes the wines then reviews the ingredients available from the garden, and the pairing comes together. 
*Chef's favorite pairing right now on the menu? Scallops paired with the 2021 Estate Sauvignon Blanc. "Scallops are rich and buttery, but the dish is extremely citrusy. We roast the scallops in a Meyer lemon butter, with a citrus vinaigrette poured over it. It incorporates so much zest: one pint of vinaigrette has twelve kinds of citrus. We add grapefruit segments, sesame seed, cilantro, and serrano. I wanted to make a dish that stood up to the wine – a dish that was intense on its own to bring the subtleties of the wine out."